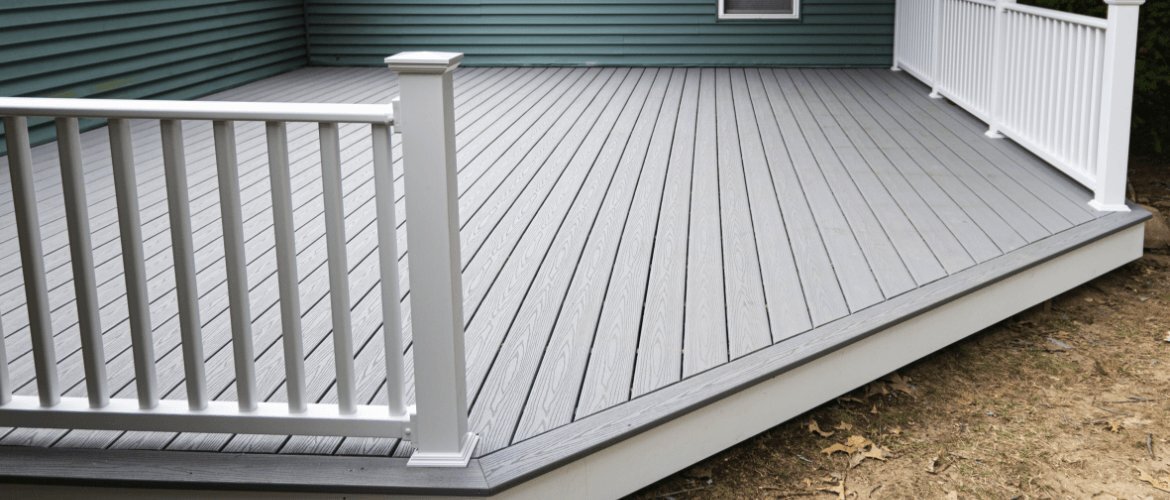 According to an article published by MORDOR INTELLIGENCE, the powder coating industry has registered a hike of 6% and is flourishing day by day. These statistics eventually result in more usage and popularity of this service.
Powder coating is considered an effective and quick way to immediately cover up your fences, metal gates, and railings.
Knowing the advantages of powder coating can save you from a lot of trouble, especially if you live in a place with a dramatically diverse climate ranging from chilling winters to scorching summers.
Let's see the benefits powder coating gives: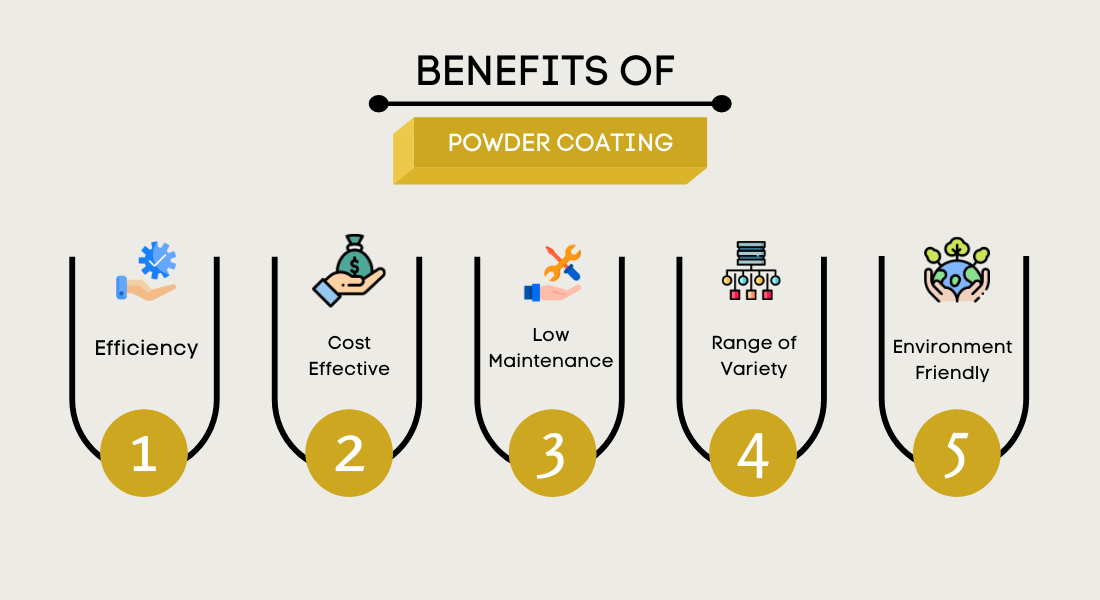 Benefits of Powder Coating:
Efficiency

The powder coating not only saves time, but it also saves money, you only need to apply a dry coat once, and your job is done perfectly, so rather than waiting for parts to dry and recoat them, everything is done smoothly and efficiently without wasting any time. Dry powder coating involves using electromagnetic energy to apply dry powder coating, so there is almost no wastage.

Cost-effective

Powder coating will help you to save money by eliminating extra steps with doing it in one.
Powder coating is less expensive than paint, as the material is used according to requirement, neglecting wastage. It's also easy to store and doesn't take up much space. It's cost-effective and saves time.

Powder coating is not only cost-effective, but it's also durable compared to other coating or painting options. The powder will cure through heat, and once cured, it will take chemical bonds in the process, making this coat durable and creating a flexible finish. This will help the coated part resist any kind of damage, like flaking or scratching.

Range of variety

Powder coating has one the most significant benefits of customization and has a wide range of variety available. Powder coating material manufacturers will create any blends, texture or finish and give benefits of customization.

Environment friendly

Powder coating is eco-friendly. It does not cause any damage to the environment. If, in any case, there is a need to change the powder coating, then it will take less time as compared to the liquid coating and Powder coating is entirely reliable.

According to the statistics mentioned by CADILLAC COATINGS, powder coating consists of ten times fewer carbon footprints than any other solvent-based coating.

Low maintenance

It has low maintenance and can be clean with only soap and water. Once you are done with the powder coating on railings, gates & fences, you don't have to look at it for an extended period, but you have to regularly wash it with soap and a sponge to maintain its shine.
What Is the Powder Coating Process?
Powder coating is a dry coating process that is an increasingly popular method for coating surfaces protectively. Powder coating is applied as a dry powder through an electrostatic process mostly on metal objects to provide high-quality finishes and harden it into an even coating cured with heat. It's not only used on metallic material but also functions appropriately on non-metallic materials.
The powder coating functions appropriately and provides various decorative surfaces in textures, colour, and finishes. Powder coating is suitable for most indoor or outdoor surfaces, and it's one of the most cost-effective methods.
Powder coating is the process of coating a surface with dry powder, giving the object a good appeal. Powder coating is available in many colours, and advancement in technology has given excellent results in this field.
The process in which a dry powder is applied to an object is called powder coating on railing, fences and gates. Resin and pigment are used for the colour coating, giving the gates and fencing a glossy look. To apply the powder coating, a spray device is used, which is an electrostatic spray gun.
Let us have a look at what durable powder coating is?
What Is Durable Powder Coating?
Durable powder coating eliminates the problems associated with wet paint and gives a super classy finish.
In order to accomplish the standard of durable powder coating, it has to meet the following listed criterias.
Safety: while doing powder coating, there is zero risk as it does not contain carcinogenic, which is flame resistant and full of Volatile organic compounds. So, there will be no health issues or fear of fire which is associated with powder coating.


Costs: Powder coating is cost-effective as they cover more area than other organic finishes, reducing the cost of labor and less wastage of time and energy.


Performance: Powder coating is unaffected by the weather, corrosion, scratching and other wear and tear.


Environment: Powder coating meets the standard of air and water pollution standards of the Environmental protection agency. It is a safe process. It is not harmful to the environment.
Let us look at few points of difference between powder coating and painting:
Difference Between Powder Coating and Painting?
Powder coating is the process of coating metal pieces and the products applied as free-flowing.
Powder coating is used in industries that make bicycles, cars, vans etc. But paint is in liquid form. Here are the differences between powder coating and painting:
Paint
Paint is provided in several colours in comparison to powder coating.
Spray painting is cheaper as compared to powder coating
Paint has to be changed after every 2 to 3 years
Powder Coating
Powder coating colours are provided in limited colours.
As powder coatings are used for metal pieces and have more durability, they are costly.
Powder coatings have been durable for many years.
Powder coating is far superior to wet paint and provides better performance. It is not only physically resistant but provides better colour retention.
Powder coating is environmentally friendly, prohibits corrosion, and increases the product's finishing quality, which is preferable to both consumers and manufacturers. Powder coating is more often used to paint bicycles frames, domestic appliances, cars, autos, vehicles, vans, sedans etc.
For different powder coating methods, different types of methods are used. It is pretty long-lasting with minimum maintenance. Powder coating is pocket-friendly. It is highly personalized, depending on your colour preferences.
For more information on POWDER COATING: visit our website and have a look at the fantastic powder coating services DECO RAILINGS have to provide.
Choose DECO RAILINGS and access a wide variety of railings options and experience the best railings services with powder coating in edmonton. Feel free to contact us at 780-708-3765 and drop your queries at: kamal@edmontonaluminumrailings.ca