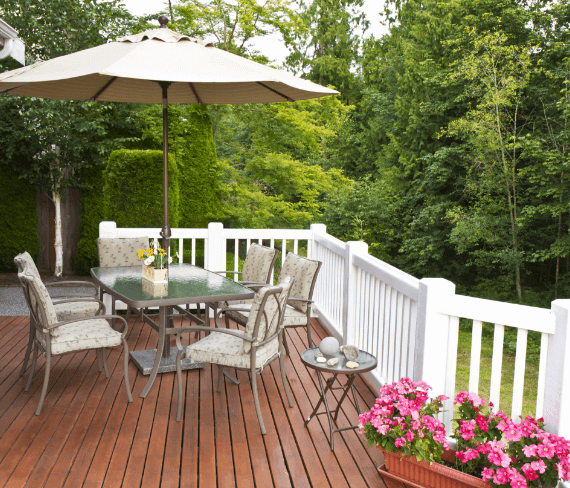 Vinyl Decking Edmonton
Deco Railings is one of the reputed vinyl deck builders in Edmonton. Decks are one of the great utilities to add a few more feet to your home, add a swashbuckling look to your house and enhance its value. You can relax, have a party, or just make a nice lawn and relax.
At Deco Railings, we help perform vinyl deck installation that looks better than your dreams! We are specialists at building custom vinyl decks in your house, which allow you to live comfortably, enjoy and build memories with your loved ones!
We make sure that we are one of the highest quality Deck builders in Edmonton. We build with excellent deck material that costs you affordable rates.
By adding a deck to your property, you add stars and make your property the most loved by your beloved! After seeing our past work and happy customers, we will become your go-to deck builders in Edmonton!
Whether it is personal space, office, organization or hotel, we make sure that we bring you the right texture, correct colour and suitable material. Nothing can go wrong when you have the right contractors with you!
We offer long-lasting vinyl deck installation services with low-maintenance as we offer 5-year warranties and hassle-free after-sale services.
At Deco Railings, we understand that applying a vinyl decking in edmonton is usually a one-time task. Hence, we make sure that we hire the proper artisans who are passionate about their job!
If you're looking to build an impeccable custom deck, our experts will make a blueprint to help you imagine and visualize your house with the deck.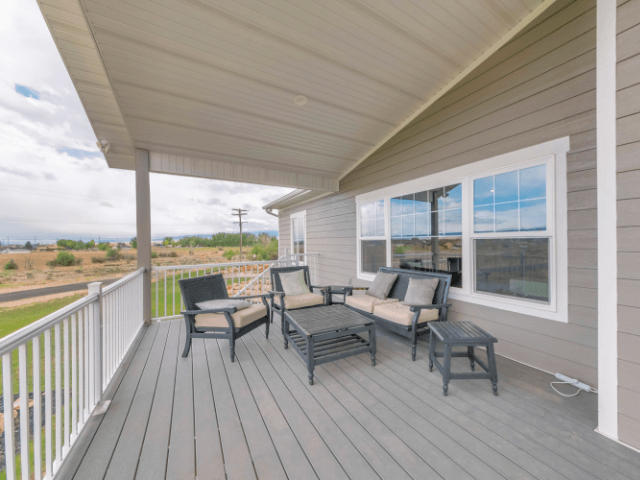 How do we build the dream deck?
When installing vinyl decking, we strive for excellence in every inch we create!
We're licensed, insured, and we provide warranties for all our products. Our staff is insured, and just watching a few designs from the portfolio will leave you mind-blowing.
We provide sublime quality vinyl decking services, whether it comes to designs, materials, technologies or contractors!
When thinking about vinyl deck installation, the first time should be the last, and all you have to do is invest in the right vinyl decking contractors!!
Our consultants make sure that the deck complements your house's architecture. Our consultants make sure they determine the size of the deck, establish a budget and help you select the material based on your preferences and needs.
Let us understand with an example! The round or curved vinyl deck might look awkward at some structures or designs. Our consultants follow the definite lines, proportions and architecture of your house so that the deck may look like a natural extension of your home.
Skill, passion and ample experience have made sure that we are number one in the race! We believe in your vision and convert your dream deck into reality with great texture and durable designs. Dedication and paying attention to detail have made us stand out and built our goodwill in the market!
When it comes to the vinyl decking in Edmonton, you've got our back, and you won't have to double-check, as we will become your favourite vinyl decking company providing the highest quality deck.
Feel euphoric and enlarge the scenic view with our maintenance-free decks.