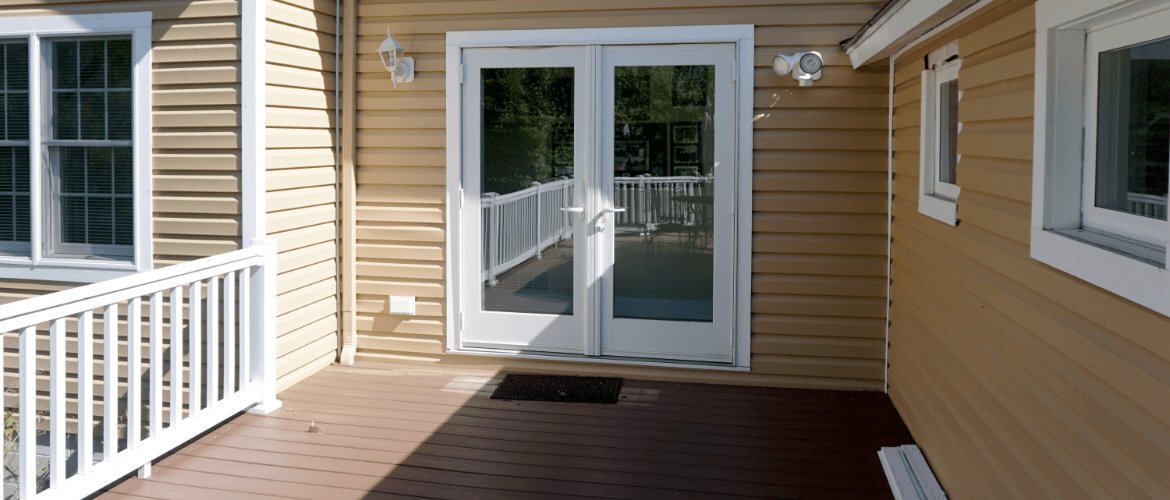 Are you enjoying your hot coffee on a breezy day, looking at the nice view but suddenly noticing the rusted fences and gates around you? Get over this mood spoiler by powder coating your railings and gates.
According to an article published by MARKETS AND MARKETS, shows the estimated growth of the metal coating industry is to hike by 5.2%. This percentage ultimately indicates the effectiveness and popularity of powder coating services.
Let us first have a look at what exactly powder coating is.
What Is Powder Coating?
Powder coating is an environmentally friendly process that prohibits corrosion and increases the finishing quality of the product, preferable to both consumers and manufacturers.
Coating an object with powder coating is like putting a dry powder on it. Powder coating is more often used to paint bicycle frames, domestic appliances, cars, autos, vehicles, vans, sedans etc. Moreover, the highest usage lies in coating the fencing, grills and gates of common households.
The powder coating can be done in different colours. For different powder coating styles, different types of methods are used.
Let us have a look at the maintenance tips for powder coated railings, fencing and gates: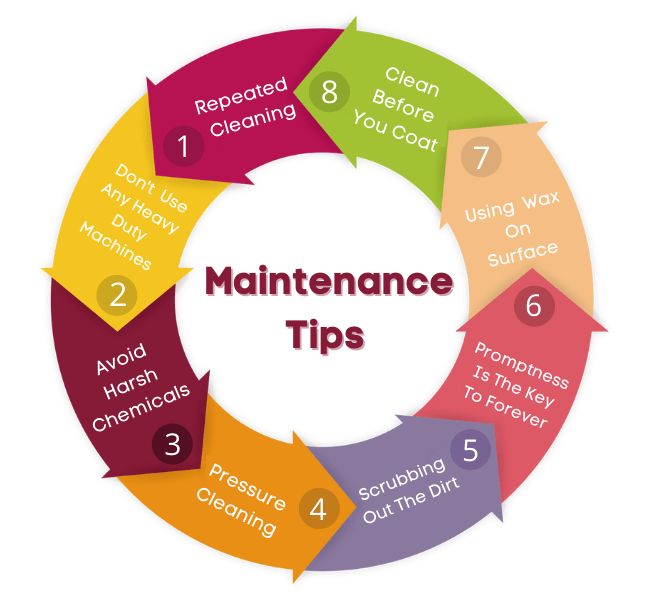 8 Maintenance Tips:
Repeated Cleaning: Cleaning up constantly will lessen the damage to your coated surfaces. Chances of dirt clogging on the fences or railings setbacks to zero every time you clean the surface appropriately. Proper maintenance will stop the colour from fading and will help maintain its lustre. Timely keeping a maintenance check on the powder-coated object will help in maximizing the results of powder coating.


Don't Use Any Heavy Duty Machines: Standard tools such as a plain brush or a wet sponge can remove dust particles stuck in the cracks and divisions of the coated objects. No heavy-duty machines are required every time.


Avoid Harsh Chemicals: Any cleaning chemicals or detergent powder that is available can be used to remove salt deposits from the surface of powder-coated gates. These salts are highly corrosive and damage the surface as well as the underlying metal. Avoid using such cleaning solutions.


Pressure Cleaning: A pressurized water jet will help in removing any dirt or salt residue clinging to the surface. Although, this method might be inaccessible for some people as it requires specialized equipment.


Scrubbing Out the Dirt: Powder-coated surfaces should be inspected on an annual basis. One should look for cracks in the surfaces or scratches which could expose the underlying surface. Also, be on the lookout for loose parts or screws which may become sites for accumulation of dirt or rust.


Promptness Is the Key to Forever: If damaged, it is not easy to repair powder coating. Prompt corrective action of damaged areas can increase durability. You need to continuously check for the cracks and exposed areas to make powder coating long-lasting.


Using Wax on Surface: The cleaned surfaces should be coated with wax, making it difficult for dirt particles to stick. Wax forms an extra layer on the powder coating and prevents any dust residues from clubbing on the surface.


Clean Before You Coat: Everything has to be cleaned up thoroughly before starting powder coating on railings, fencing and gates, dirt, oil, paint. If dirt is present on the surface before applying powder coating, it shall not provide satisfactory results.
Let us quickly have our sights on the process of powder coating:
Process of Powder Coating:
The process starts with applying a dry powder to the object. The powder contains two main aspects that are Resin and pigment.
Thermosetting powders and thermoplastic powders are two types of resins used in powder coating. Resins provide excellent durability and are resistant to water, heat and scratches.
Pigments are tiny aluminum and mica particles that provide ultimate shine to the object. They are used for a colour coating that gives the gates and fencing a glossy look.
To apply the powder coating, a spray device is used, which is an electrostatic spray gun. These electrostatic spray guns flow the powder from the gun directly to the gates and fences.
Particles from the gun pass through the electrostatic field, which become charged and are ultimately forced to stick on the gate's surface or fencing. The charged tiny particles of coating powder quickly stick on the surface without diverting from their path.
Let us have a look at what are POWDER SPRAY BOOTHS AND HOW THEY USEFUL?
Powder Spray Booths
The entire process of powder coating is majorly carried out inside a powder spray booth. They are designed so that the powder stays intact inside the booth safely, and a fan attached at the back of the booth prevents the coating powder from spilling in the exposed areas.
Both entry and exit of the booth are adequately sized to know what amount of power they have to release at a particular period. Powder spray booths are for single parts or multiple parts that are hung on a cart. Colour change and fast colour are also facilitated as they have the nozzle set up at each gun barrel.
If you wish to safeguard your fences and railings from rust, follow the above-mentioned maintenance tips and spare extra care of them in likely seasons. Regular upkeep and cleaning play a vital role in the regular maintenance of your gates and fencing.
For more information on POWDER COATING: visit our website and have a look at the amazing powder coating services DECO RAILINGS have to provide with.
Feel free to call us at 780-708-3765 and drop your queries at: kamal@edmontonaluminumrailings.ca