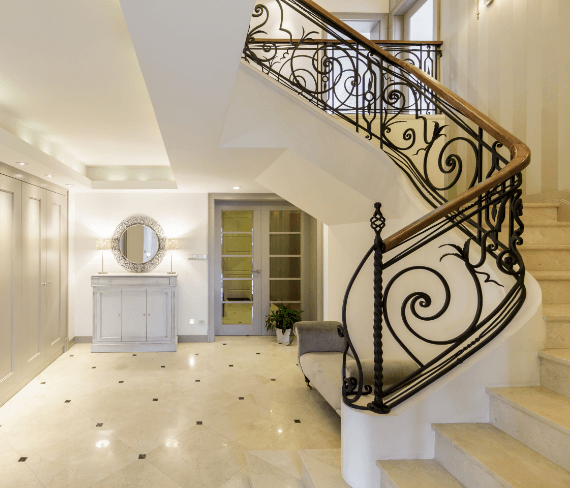 Powder Coated Railings
Stair Railings and hand railings provide a welcoming feel, provide safety and security, and add to the house's beauty! Whether installed in the hall or bedroom, it complements the overall design and adds beauty to your room!
At Deco railings, we provide fantastic railings with powder coating in Edmonton. For choosing a suitable staircase, you should look at something that would suit your home's overall style and aesthetic. The quality of home railings has a lot to do with the house's structure and family members!
Suppose you have a family with toddlers, young ones and pets. The children and pets usually run around the house, and the traffic around the staircase would be more. Hence, you require sturdy, durable and safe railings that can stand heavy wear and tear and expected obsolescence! If you have senior citizens in your house, you need something very comfortable, easy to hold, climb up and climb down.
Other than the house members, powder-coated railings also make sure that it suits the aesthetic value of your home!
You can also go for metal railings in Edmonton depending on your budget, preference and benefits that they offer.
While choosing to go for Steel, Aluminum, Wrought Iron, Wood, Glass, it is essential to understand that different types of hand railing have different advantages and disadvantages.
If you're looking to get the highest corrosion resistance, you can go for stainless steel. However, it is essential to understand that the price of stainless steel is the highest! Similarly, we provide powder-coated Aluminium railings in Edmonton, which can sustain a harsh weather environment and require extremely little maintenance. Aluminum is lightweight and is available in different patterns and designs!
Bigger commercials and offices usually prefer Glass railings in Edmonton. It creates the illusion of more space, is easier to clean, doesn't block the light, and looks modern and contemporary.
Considering wrought iron as an option, it has extreme strength, stability and durability. However, wrought iron is heavy, harder to install and is easily exposed to rust.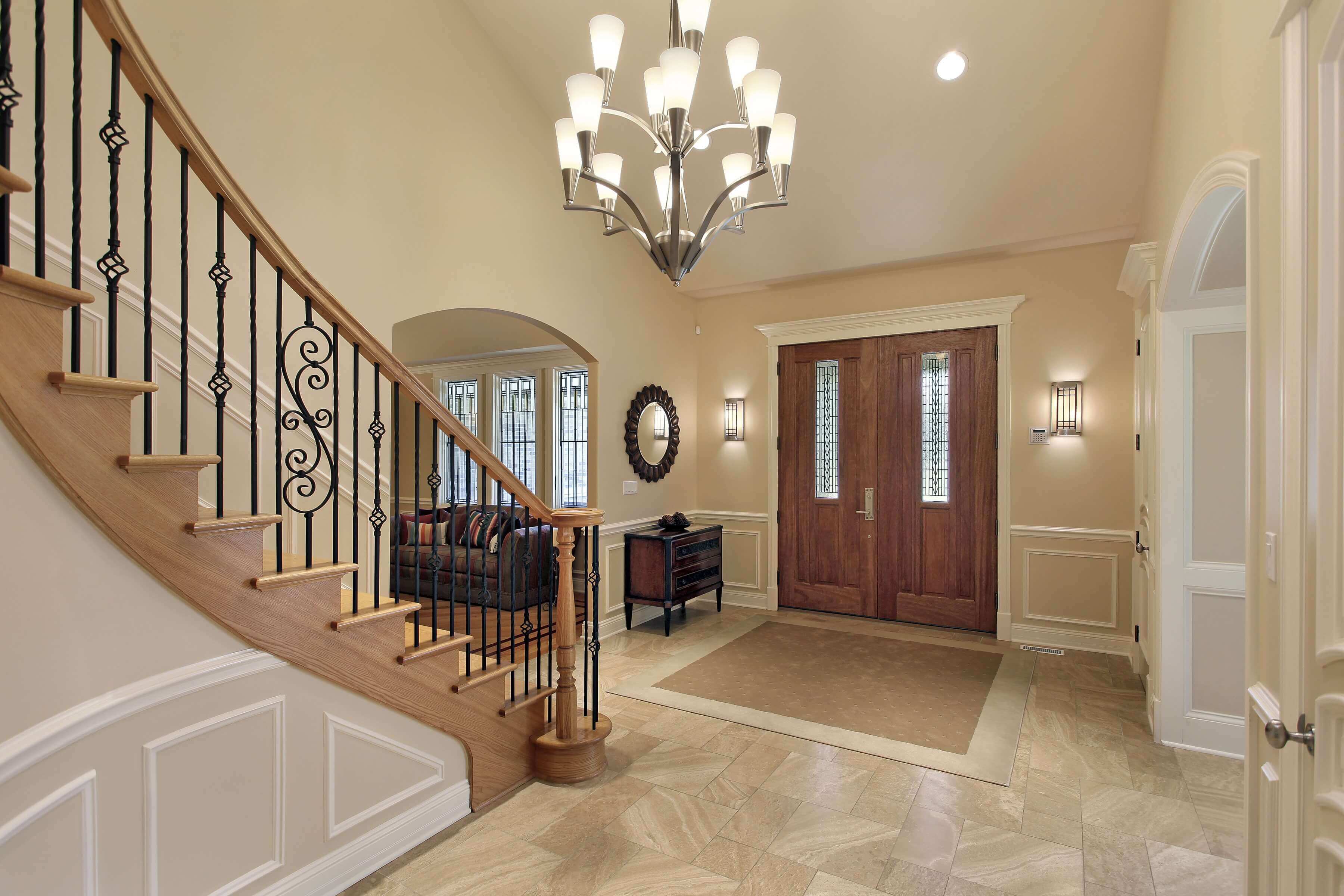 Are you looking for flawless powder-coated stair railings to your impeccable dreamhouse?
With so many stair railing and home railing materials and textures, choosing the right one can be challenging, especially if you are a novice!
When choosing the proper stair railings, make sure that the railings are neither too short nor too long.
On average, the stair railings are typically between 36 to 42 inches tall. If the stair railings are short, it makes the space unsafe, and if they are higher in height, they could disrupt the view!
Our staircase contractors make sure that they follow all the rules, regulations and local building codes of Canada.
Choose Deco railings to get perfect powder-coated railings including stair railing, home railings and aluminum deck railing in Edmonton! Our specialized stair contractor will solve most of your mysteries by bringing suitable stair railings!
Why choose our stair contractors?
Our stair contractors have years of skill level and experience to make the stair railing, home railings and powder coating in Edmonton!
They have done staircase railings using every material, whether glass, wood, aluminum, glass or Steel. Our contractors make the powder-coated railings and would leave you spellbound with their impeccable designs and finishing!
Having gained the necessary expertise in railings, our specialized stair contractors ensure that you do not lose even an inch in space.
Our testimonials and customer feedback will leave you spellbound, and even after years of installation, it requires little or no maintenance.
All our professional staff is licensed, insured and vaccinated. We follow all the covid measures and protocols!
The different quality and design would also determine the maintenance required in each powder-coated railings like home railing and stair railing. Our stair contractors would give you the best advice to make sure that you choose the best material, colour and style depending on your utility, desires, budget. We also show you a sample railing before installing the powder-coated railings and ensure you get the right after-sale services!
Providing one-stop, hassle-free powder-coated railing services at your doorsteps!
The stairs may take you up or down, but Deco railings will ensure that you go only up!