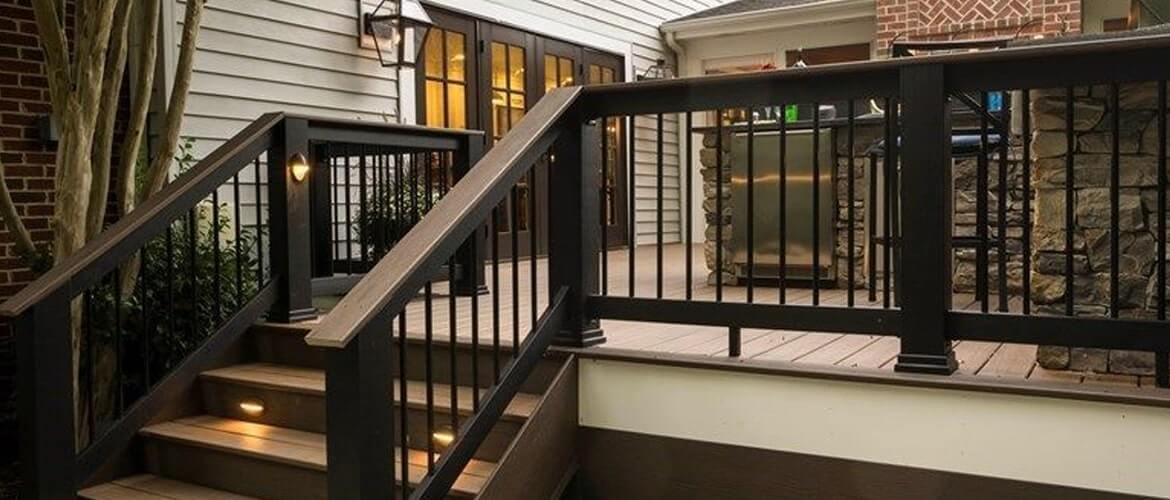 Spring has officially arrived, and many of us are planning in our minds to connect with mother nature and experience this warm weather by spending more time in our backyards. A deck is a spot to enjoy joyous moments with your family and friends. Not stressing over parties' expenditure while hosting outside at luxurious places, decks can allow you to enjoy and party at your home with almost similar benefits. Yes, there is a need for a good investment for your deck project but focus on long-term benefits; it provides you giving an aesthetic appearance to your house, further allowing you to sell your house at an increased price. Decks are no longer simply an outside addition to your house, but you can turn it into a more beautiful place by adding specific components. Adding railings to your deck is a good option to intensify its look.
We have come across situations where people prefer not to add railings to their deck just because they want to save their money as a good investment has already been made into decks.
As a resident of Edmonton, you all might be well-aware of the fact that how strict are the rules for the installation of railings in Canada. A common question arisen is, does my deck need railings?
Yes, of course, it is an essential element to include while you are planning for deck building. Every city has different building requirements, but in Edmonton, there is a requirement for the incorporation of railings when the deck is more than 24 inches(60 cm).
Here are the prominent features to consider for deck railing in Edmonton:
Colour
One must keep in mind that the colours seen indoors vary when seen outdoors in sunlight. Checking the colours thoroughly at different times of the day and on the different surfaces will give you a clear idea of which colour will best suit your deck.

Material
While picking the material for deck railings, make sure that all the deck components possess the same quality material. Matching seamlessly without some parts being faded away is what you must keep in mind for picking up the deck railing material. Also, make sure to check the guarantee period of the deck railing materials.

Deck Lighting
If you prefer to have, deck lightings make sure that it should fit with the railings and posts. Going for the lightings where your railing doesn't seem to look good and gets faded away is not a suitable choice.

Maintenance of the rails
Unlike your deck surface, deck railings also need cleaning at least once a year. While planning for deck railing, you should consider the rails' expenditure for power washing, painting and staining. Hiring a professional team and renting power washes are the factors one must consider while calculating the time and money. Overall it should set in your budget.

Ability to resist weight
Not only an ideal rail should meet the requirement in terms of baluster width and height, but it must be able to resist the weight of someone and something and should not fail to fulfill these criteria.
Rails are the beautiful part of your deck, so it is essential to pay attention to every detail. A little time spent on minute details ensures that the deck built is beautiful and safe.
If you face a problem while deciding the quality and material, trust Deco Railings. We have the best material available with us-Aluminium fulfilling the requirements in context with beauty and strength. We take pride in delivering quality craftsmanship with competitive pricing for the installation of deck rails.
Call us at 780-708-3765 for more information.